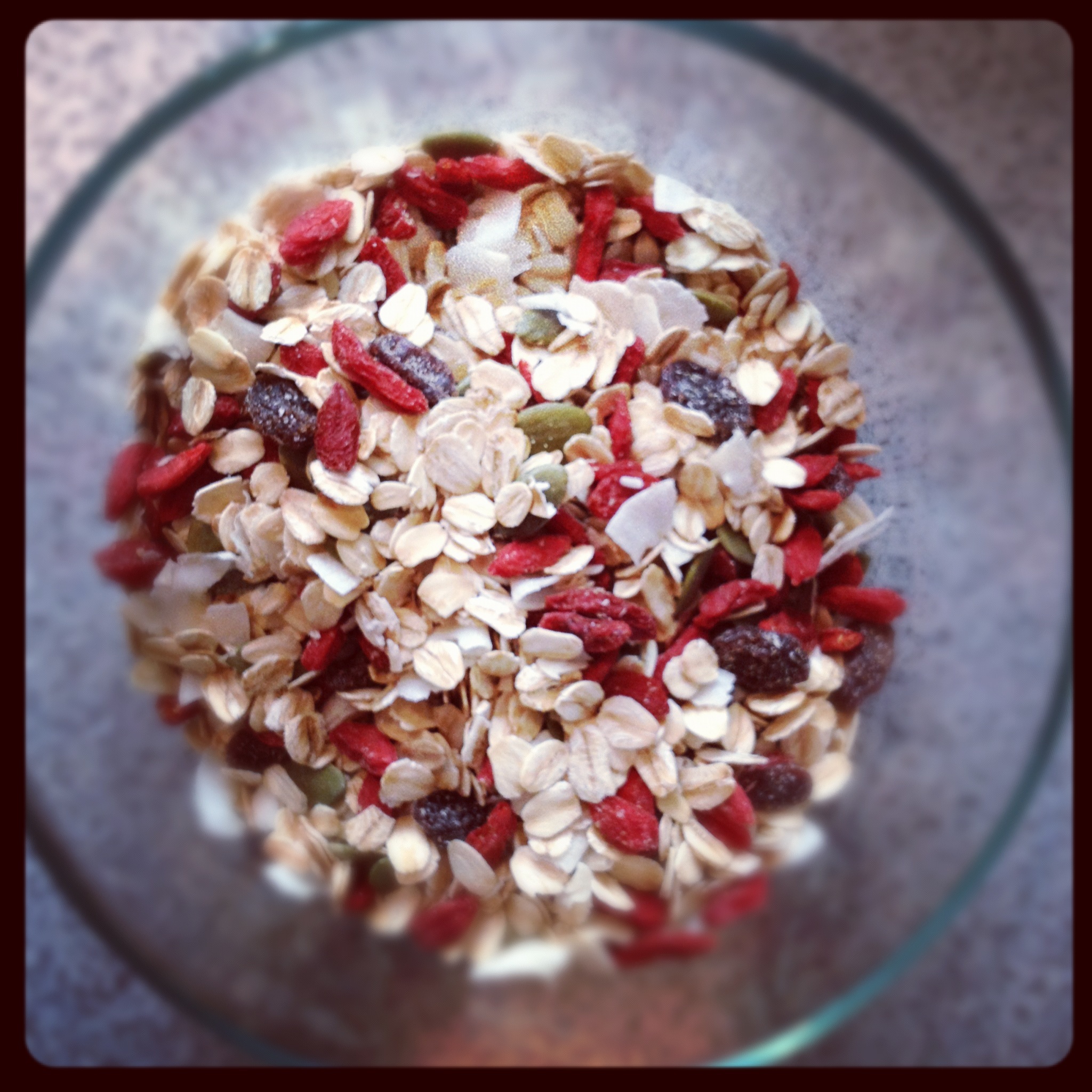 Homemade Superfood Muesli
Homemade Superfood Muesli
High fiber & nutrient breakfast containing many vitamins, minerals and antioxidants.
Make and keep in an air tight container or glass jar and use as a snack or breakfast.
Ingredients
2 cups rolled oats
1 cup puffed millet of quinoa
1/3 cup raw pumpkin seeds
1/3 cup raw sunflower seeds
1/4 cup organic, sun-dried goji berries (optional)
1/4 cup of dried un-sweetened coconut strips
3 tablespoons chopped raw almonds
1/4 cup organic raisins
3 tablespoons chia seeds or wheat germ
1-2 tablespoons of ground cinnamon/nutmeg (to taste)
To make
Mix together all the ingredients in a large bowl. Serve with yoghurt, goats milk kefir, coconut yogurt or nut milk and fresh fruit.