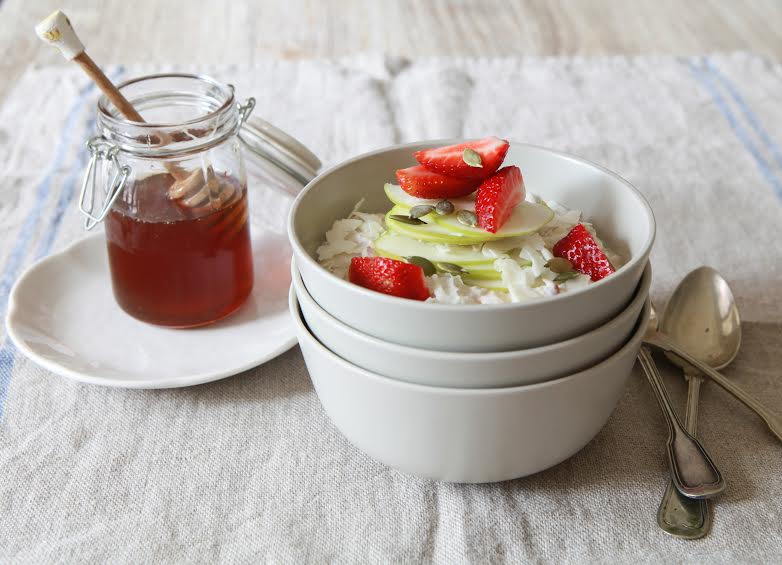 Omega packed Swiss Bircher Muesli
Omega packed Swiss Bircher Muesli
Ingredients (serves 4)
2 cups rolled oats
1/2 a cup of dried un-sweetened coconut strips
1 large apple (peeled if not organic) and grated
6 tbsp natural non-sweetened yoghurt (preferable to use goats Kefir or homemade coconut yogurt)
1 tbsp raw pumpkin seeds
1 tbsp raw sunflower seeds
1 tbsp organic sun-dried goji berries
1 tbsp organic sun-dried raisins
1 tbsp flax seeds
1 tbsp chia seed
1 tsp of ground cinnamon
2 cups of filtered water
To make
Place all the ingredients except the apple & yogurt in a bowl and add just enough warm filtered water to cover them. Grate the apple into the mixture. Add the yogurt and mix well. The mixture will be watery but have no fear, after an overnight rest in the fridge it will have the perfect consistency.
Leave in the fridge overnight.
Serve with fresh blueberries, raspberries and blackberries for extra antioxidants.
It will keep for 4 days in an airtight container, providing it is properly refrigerated.