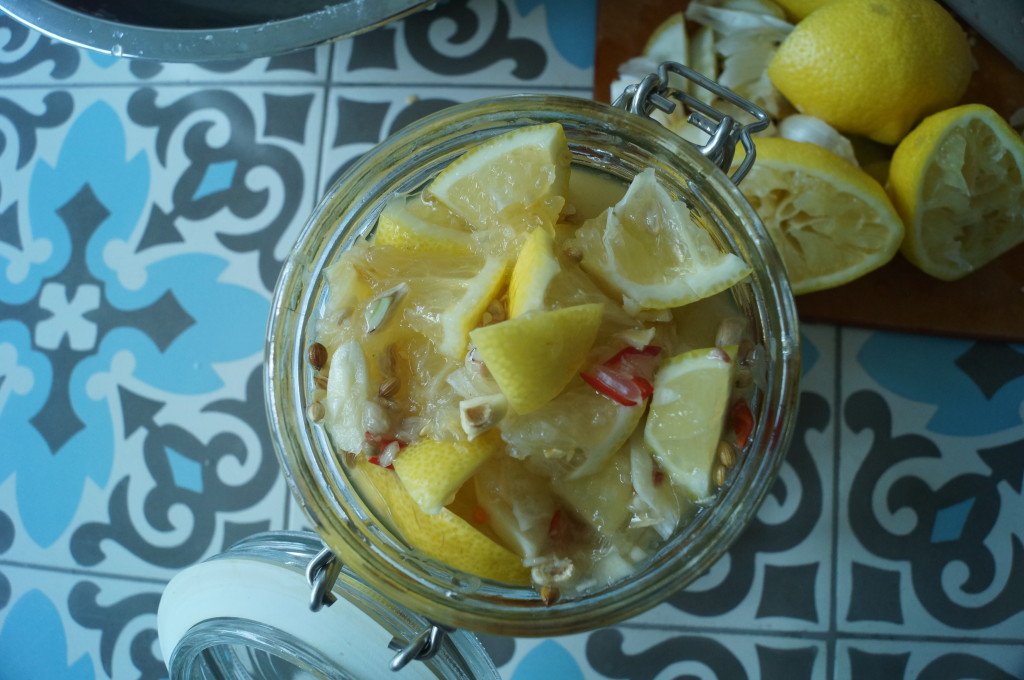 Preserved Lemons Recipe
I am all about fermenting foods lately. The Ayurvedic medicine speaks all about the health of our Gut, they say that if your gut isn't working well (hello bloating, constipation, runny stools, gas and the list goes on and on….) then you are a sickness in the making.
Since the health of my gut is important to me, I started adding lots of fermented foods to my diet. Some of the foods include: miso paste (fabulous for roasting vegetables, fish and in salad dressings- BTW miso pairs really well with tahini- sesame seed paste), home made pickles (recipe on this blog), pure raw honey and preserved lemons.
I love lemons in general, they add the best flavor to any food but when you preserve them the flavor just intensifies and it is an exquisite taste that will blow your taste buds away. Brilliant to add to your salads, sandwiches (perfect with smoked salmon) and any dish that you wish to have a sophisticated lemony flavor.
Recipe:
9 lemons washed
7 cloves of garlic peeled
6 small red chillies- de-seeded
4 tbsp Salt
1 tbsp Raw coconut sugar
1 tbsp Coriander seeds
Olive oil (extra virgin cold pressed)
To Make:
1. Choose 6 lemons out of the 9. Cut of the ends of both sides of each lemon. Slice the lemons into cubes or slices of about 1cm. Remove all pips. Place in large bowl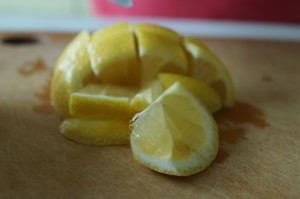 2. Chop the garlic
3. Chop and de-seed the chillies
4. Add the coriander seeds, garlic and chillies to the lemons and cover with the salt and sugar. Mix well with your hands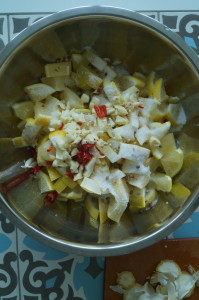 5. Juice the 3 remaining lemons and add the juice to the bowl
6. Place in a glass container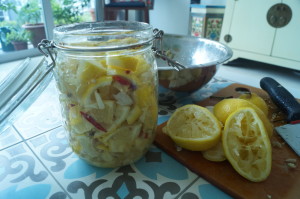 7. Place outside in the shade and leave for 3 days
8. After 3 days open up the container and add 1/4 olive oil, mix it in
9. Leave for another 7-10 days outside. If you live in a very hot and warm place then 7 days is enough, if you live in a cooler place then you might need 10 days.
It is then ready to eat. Keep Refrigerated.
Have a Nutritious N' Delicious week,
Love Karin