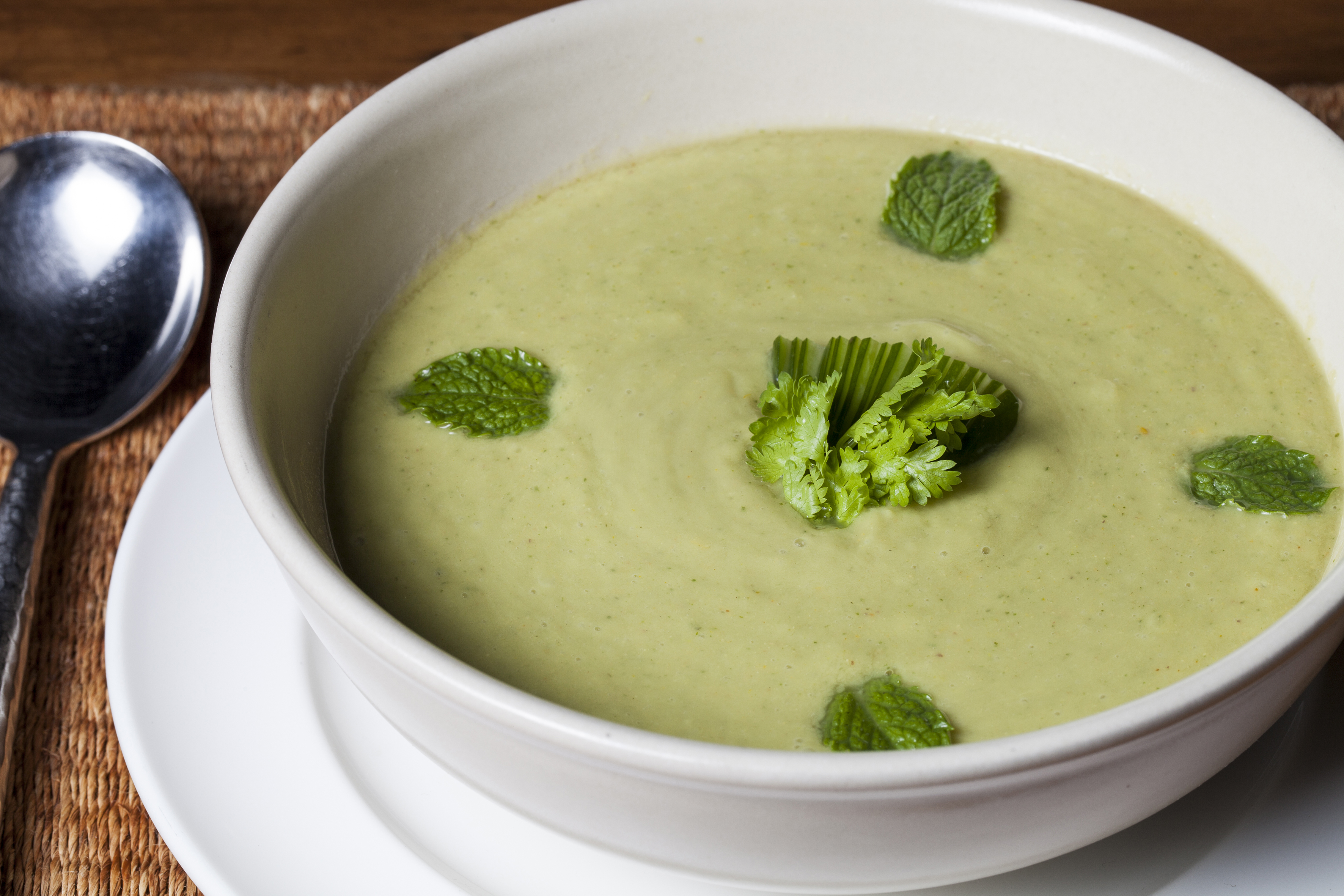 Cucumber Gazpacho- My favourite dish at Kamalaya Koh Samui Health Retreat
Can you picture yourself post yoga, post massage therapy, post meditation sitting by the pool and ordering fresh lunch while you read your favorite book? This is what your day looks like at Kamalaya Koh Samui- the best Health retreat in Asia (and possibly the world). Every lunch at Kamalaya Koh Samui this is my starter, chosen from the detox menu.  Something about the combination of fresh cucumber and creamy avocado with some delicious spices and fresh pineapple just makes the most amazing cold soup. Whether you make this for a dinner party or yourself it's a guaranteed winner.
Makes 1 portion
Ingredients
Cucumber peeled, seeded and sliced 100 g
Pineapple fresh, cubes 70g
Avocado, cubes 50g
Celery french, juice 10g
Vegetable Stock 50g
Pumpkin seed milk 2g
Thai herb paste 1g
Chili Powder Coriander 2g
Mint 2g
Black pepper 1g
Ice cubes 20g
Sea salt 1g
Method
1. Place the pineapple and avocado cubes in a blender, with half of the coriander and mint and then ….add the rest of the ingredients.
2. Blend the soup for 30 seconds on a medium level.
3. Taste and season appropriately.
4. Place soup in a chilled bowl and garnish with the remaining mint and coriander leaves.
Recipes for Healthy Living
Sign in @www.kamalaya.com/recipes.htm
If inspiration is what you need to help turn your healthy lifestyle intentions into reality, then sign up now to receive free Recipes for Healthy Living to keep you focused and inspired.
There'll be videos showing you how to prepare Kamalaya cuisine at home, as well as written recipes, and video spots from Karina Stewart and the Kamalaya wellness team.