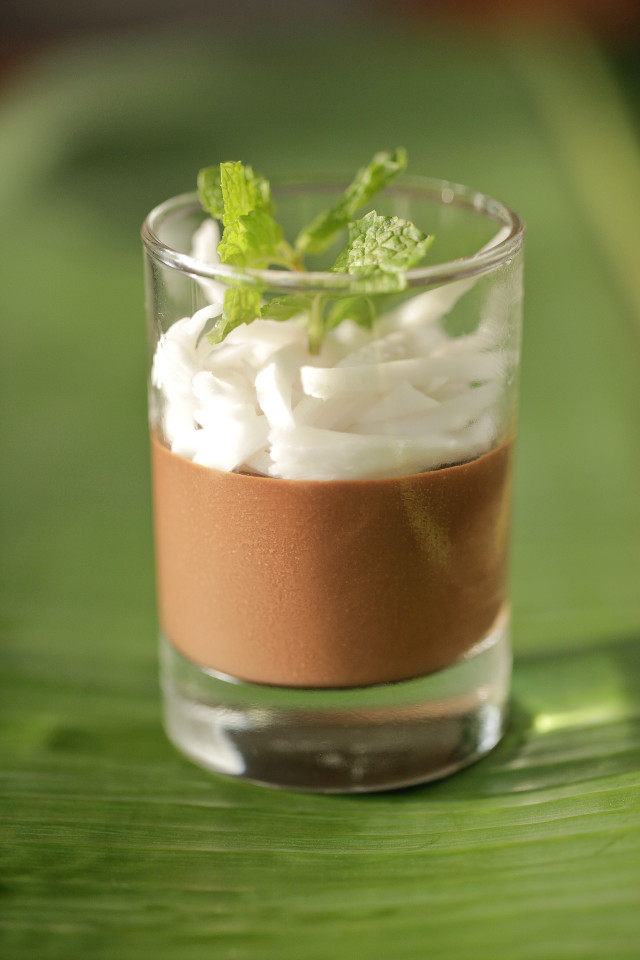 Kamalaya Chronicles: Coconut chocolate mousse
400g Chocolate 72%
Cacao powder 50g
Young coconut meat 4pc
Coconut Milk 600ml
1. Puree coconut milk and meat in blender and sieve.
2. Add chocolate and cocoao powder and heat to melt.
3. Chill in ice bath and fold chocolate mixture until thicken.
4. Whisk until aerated.
5. Pour mousse into glass cups and chill until firm.
6. To serve top with shredded young coconut and a wedge of pineapple on the rim of the glass.
I'm sharing one of the delicious healthy recipes I tried at Kamalaya Wellness Sanctuary & Holistic Spa in Koh Samui, Thailand. Kamalaya strongly believes that 'food as medicine' is an integral part of the healing journey and hence an essential component of their holistic wellness concept. To heal with food, Kamalaya combines the wisdom from ancient healing traditions with current medical research. www.kamalaya.com