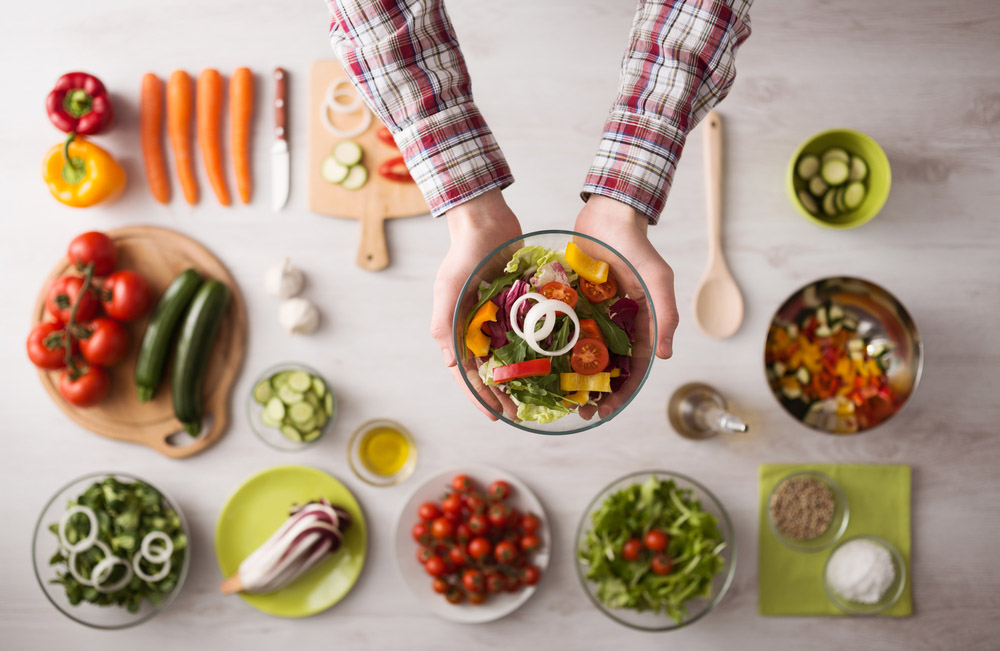 The Healing Plan
Detailed menu plan, information and education coupled with an in depth cooking class that will teach you how to make easy, tasty healing foods.
The class is divided into 2 parts:
Part one: Karin G. Reiter, Functional Medicine Nutritionist, will guide you through the healing protocol, we will learn and educate ourselves about our immune system, our gut, our liver, detoxification pathways, balancing hormones, autoimmunity and chronic disease, from a nutritional perspective.
Part two: Holistic Chefs Viv and Michele will teach you how to make delicious and easy recipes to support your healing journey.
What is a Healing Protocol?
The Healing Protocol is an elimination diet that has been specifically designed to help those suffering from: autoimmunity, food intolerance's, gut imbalances & chronic disease. This type of nutrition protocol will help reverse nutrient deficiencies, balance gut flora and heal chronic disease.
In a nutshell, we remove inflammatory foods from the diet—grains, beans, legumes, dairy, eggs, nuts, seeds, nightshades, refined sugars as well as processed foods,  food chemicals and additives. In addition, nutrient-dense foods are added to restore nutrient status, such as bone broth, organic and grass fed meat and wild-caught fish, as well as some fermented foods and a wide variety of  antioxidant rich fruits and vegetables.
Who should attend the program?
Anyone who suffers from:
*Autoimmune disease: Hashimotos, Fibromyalgia, Graves disease, Arthritis, Psoriasis, MS, Crohns disease, Celiac disease and more.
*Blood sugar imbalances including type 2 diabetes, obesity, metabolic syndrome (high BP, high blood lipids, heart disease and stroke)
*Chronic gastric issues: IBS, non-celiac gluten sensitivity, bloating, stomach pain, constipation, candida.
*Mood disorders; depression, anxiety, ADD, ADHD
*Hormonal imbalances: PCOS, PMS, Thyroid imbalances, Adrenal imbalances, Sex Hormone imbalances
*Energy disorders: low energy, fatigue and brain fog
*Weak immune systems: chronic sinusitis, frequently ill
*Food allergies, food intolerance's and Leaky Gut
*Nutritional deficiencies: Low Iron, Low Vitamin D, Low B-12…
*Skin Conditions: Eczema, Acne, Psoriasis
How will the healing plan help you?
Chefs Viv and Michele and Nutritionist Karin have spent years researching, cooking, tasting, experimenting and educating themselves on how food could heal and cure chronic disease. It's our passion. All of us have either: experienced on ourselves or have taken care of someone with either autoimmune disease or chronic illness and we know that the healing diet works.
Karin says: "Over 10 years of treating clients in my clinic, continuing on-going nutritional education and helping myself & my daughter with various autoimmune diseases have taught me a lot about helping others tackle their health from a nutritional and natural perspective in a functional way. The Healing Plan that I have worked on will include a detailed menu plan. The menu plan will come with loads of information, advice, tips and education so that you get a holistic view of how to help yourself."
Viv and Michele say: "Over the years both of us have gone through our own healing journeys – and we both agree that what we eat, does matter!  What we put into our bodies will make a difference.  It will either help us heal or hinder this process.  We wanted to put something together that was quick, easy and simple for you to get started on this journey – to guide you through the process of choosing healthy healing foods that tastes great.  We have spent the time researching and trying out recipes so you don't have to waste time on that part – you can just follow the guidelines and begin this healing journey with our support."
What makes our protocol different to others?
We know what it feels like to be tired and sick. We want to help you by spoon feeding you on how to heal yourself. We will give you the menu plan, the recipes, how to actually put the plan in place: what to make ahead of time, how to be social and go out and still be on the plan and how to naturally support yourself on the plan (stress relief, movement (fitness), massage therapy, natural therapies and supplements).
We have a support group – YOU ARE NOT ALONE.
We also have an online support community, our own closed facebook group which is dedicated to helping you in your healing journey. A secure place that you can ask questions, share recipes, get support, get inspired and come together with others that are like you.
Our plan is adapted to Singapore living. We have researched, tried and tested every single resource in Singapore to bring you the best of the best advice and tips to make your life easier.
Our plan will include:
*Shopping lists
*Tips of how to make it happen in your kitchen
* Batch cooking and freezing options
*Travel and eating out tips
*Kid friendly tips
We have sourced the best vendors for you (all tried and tested by us) to support you along your journey. We will tell you where to shop, we will give you referrals to our partners in holistic health and we will cover all the corners when it comes to "making it happen in Singapore".
Recipes
All the recipes you will learn (and more) will be incorporated into your plan. The recipes will be simple, easy and geared towards people who do not have alot of time, energy or desire to spend all day in the kitchen.
The recipes will be taught and tasted on site.
There are over 100 recipes.
Who created the Healing Plan?
Karin G. Reiter
Karin G. Reiter is a wellness warrior, passionate foodie, environmental enthusiast, mama of two who has been working as a nutritionist for over 10 years. Previously practicing in Sydney and Hong Kong, she moved to Singapore in 2012 where she established her current practice as a leading Singapore nutritionist and wellness speaker.
Karin's own journey into nutrition started when she discovered how making small, healthy changes to her lifestyle made a huge difference to her overall health and well being. She decided to study nutrition in depth, wanting to help others feel radiant and energized when they wake up every morning.
http://nutritiousndelicious.com/meet-karingreiter/
Viv and Michele from Conscious Cuisine
At Conscious Cuisine we are passionate about healthy eating and the impact of what we eat has on our health – and at the same time we want it to taste fabulous!  We specialise in both raw and cooked food preparation – doing both private & group classes, nutritional coaching, food education and meal planning.
We are both certified holistic chefs and health educators from Pure Joy Academy from USA. We have experience working at Balanced Living Asia as well as running our own business for the past 3 years here in Singapore.  Our work incorporates many styles including:  Raw food, Healthy cooked food, Gluten free, Dairy sugar free, Low Glycemic , Detox food, Paleo food & the Kick start to healthy eating programmes.
http://www.consciouscuisineasia.com/
Foods that are included in the plan:
*Fish, Chicken, Red Meat
*Veggies including starchy veggies
*Low GI fruits
*Healthy fats; avocados, coconut oil, olive oil
*Some seeds
*Resistant starch
Foods avoided:
*Grains
*Gluten
*Dairy (apart from goats milk kefir towards the end)
*Sugars
*Night shades
*Nuts
*Eggs
Recipes we will cover:
*Bone broths and how to incorporate it into your cooking (kid friendly options too)
*Slow cookers: stews, soups and curries
*Gelatin gummies- Fruit Juice jellies
*Goats milk kefir
*Fermented vegetables
*Preserved vegetables
*Breakfast, dips, salads, lunches and dinners
*Snack ideas
Dates and options
Centrally located off Orchard Rd
Helper Only Follow up (Get your helper trained on the recipes and how to support you)
2 hour intensive cooking course- helpers only
DATE: March 19, 2018
10am-12pm
Centrally located off Orchard Rd
Intense half day weekend course
DATE: March 17, 2028
9:00am-13:00pm
Centrally located off Orchard Rd
Prices:
Helper Only Follow up
Regular Price: $190
Intense half day course
Regular Price: $400
For more details and to sign up you can:
Email: heidi@nutritiousndelicious.com
SMS: 98556643 (Karin)
Register Now
FAQ
Location?
The location of the workshops is determined by the size of the class (we limit the size of the class to 25).
We will let you know the exact location of the class prior to signing up. The location will be in Orchard Area Singapore.
Can I bring my kids along with me to a workshop?
We are very happy to have you bring your kids along, however we would like you to note that most of the workshops have a lecture component and that would require your child to sit still for an hour without disturbing other participants.
Perhaps bringing along some games, an activity and a snack might help you child sit through-out the lecture component.
I cannot make the workshop date, will there be other workshops?
Yes, we update our dates quarterly, just check your required workshop for additional dates or email: Heidi@nutritiousndelicious.com
Can my domestic helper come to the workshop?
Yes, we welcome anyone and everyone in our workshops.